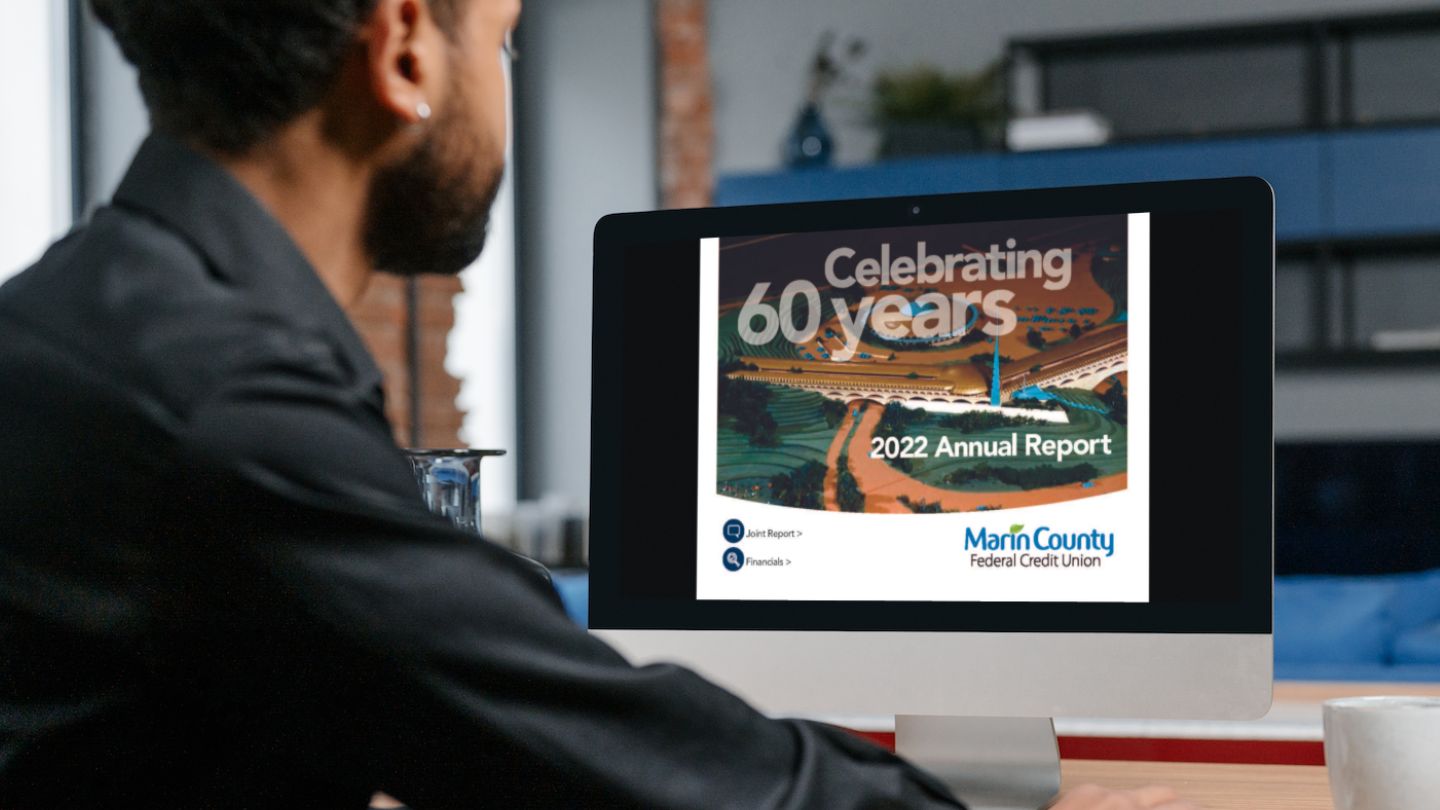 Read our Annual Report
We're celebrating 60 years of service!
So much has changed since we were founded in 1963:
The most you could borrow then was $200
The interest rate on all loans was 1%
We spent $2.81 for 300 forms and bought a file cabinet for $52.53
Our first treasurer's report stated we had 18 members with total deposits of $600 and loans totaling $200
Sixty years (and a few name changes) later, we're still focused on serving people in Marin County with the best value and service.
We encourage you to read our 2022 Annual Report and learn more about our history and recent accomplishments. And thank you for your support, your member referrals, and the trust you place in our credit union.
"My husband and I thoroughly enjoyed your Annual Meeting. Thank you for all you do for us on a daily basis. You give us comfort knowing our funds are managed well and securely. The personal relationships we have developed along the way are cherished gifts." -- Marilyn B.
Annual Meeting recap
We also want to thank everyone who attended our recent Annual Meeting — our first in-person meeting in several years. Congratulations to Sam Gill and Victoria Gould who were both re-elected to our Board of Directors. We are grateful for all those who volunteer their time to serve on behalf of our member-owners.