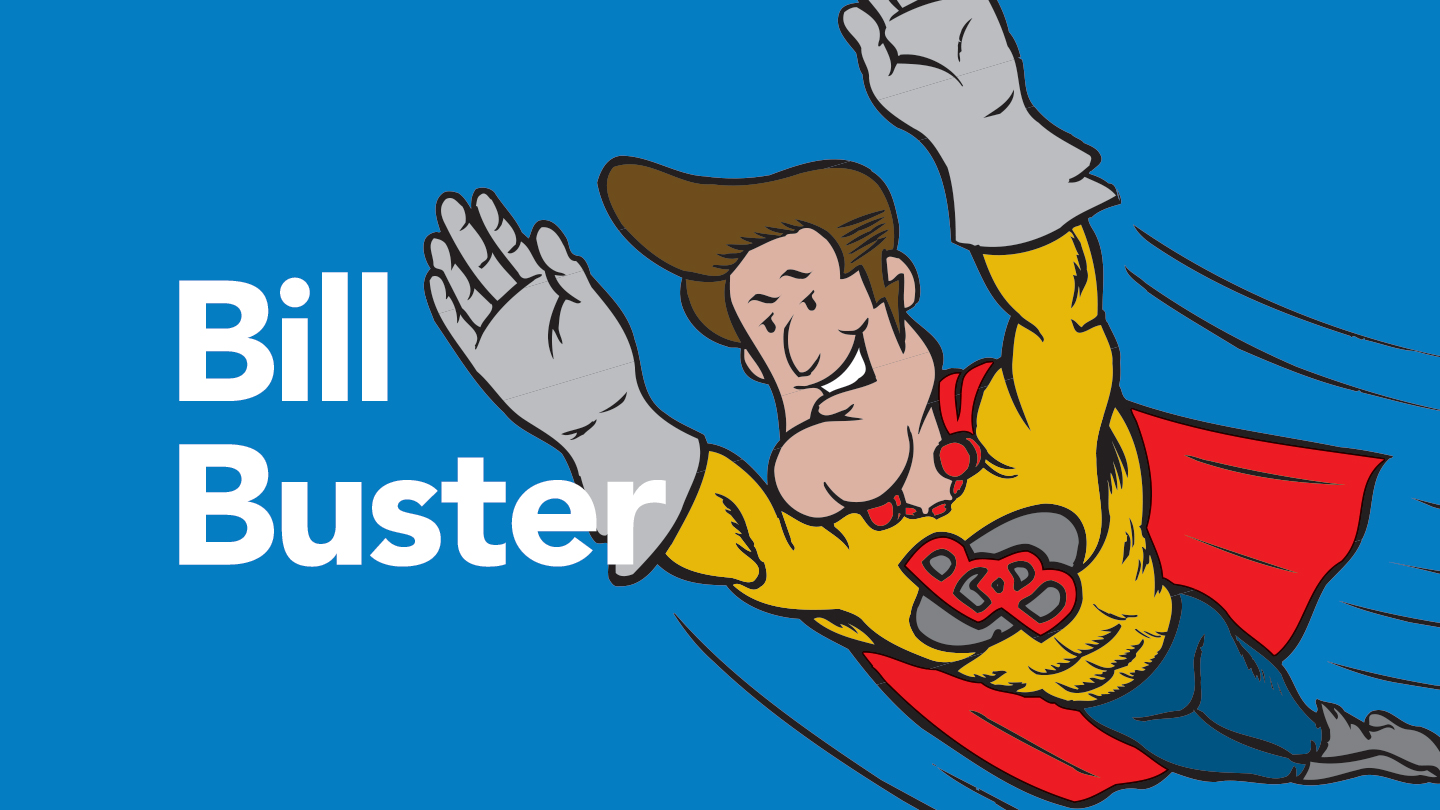 Knock Out High-Cost Bills
Bill Buster to the rescue
Bill Buster helps you leap over debt and knock bills down into one easy payment. And his powerful 7.9% APR keeps more money in your wallet every month. That's a superhero.

We're here to help you do this
If you think it's hard, think again. We'll work with to identify the bills to consolidate and determine how much you'll save. And the rewards are you'll keep more money in your pocket every month and have fewer bills to pay.
Questions? Call 415-499-9780 or visit our office. We'll show you how Bill Buster can rescue your budget and save you money.
Annual Percentage Rate effective 2/1/21, subject to change and based on individual credit score. Comparison rates gathered from issuers' websites. Loans issued in accordance with MCFCU maximum unsecured loan limits. Monthly payment per $1,000 borrowed at 7.9% APR for 60 months: $20.23.