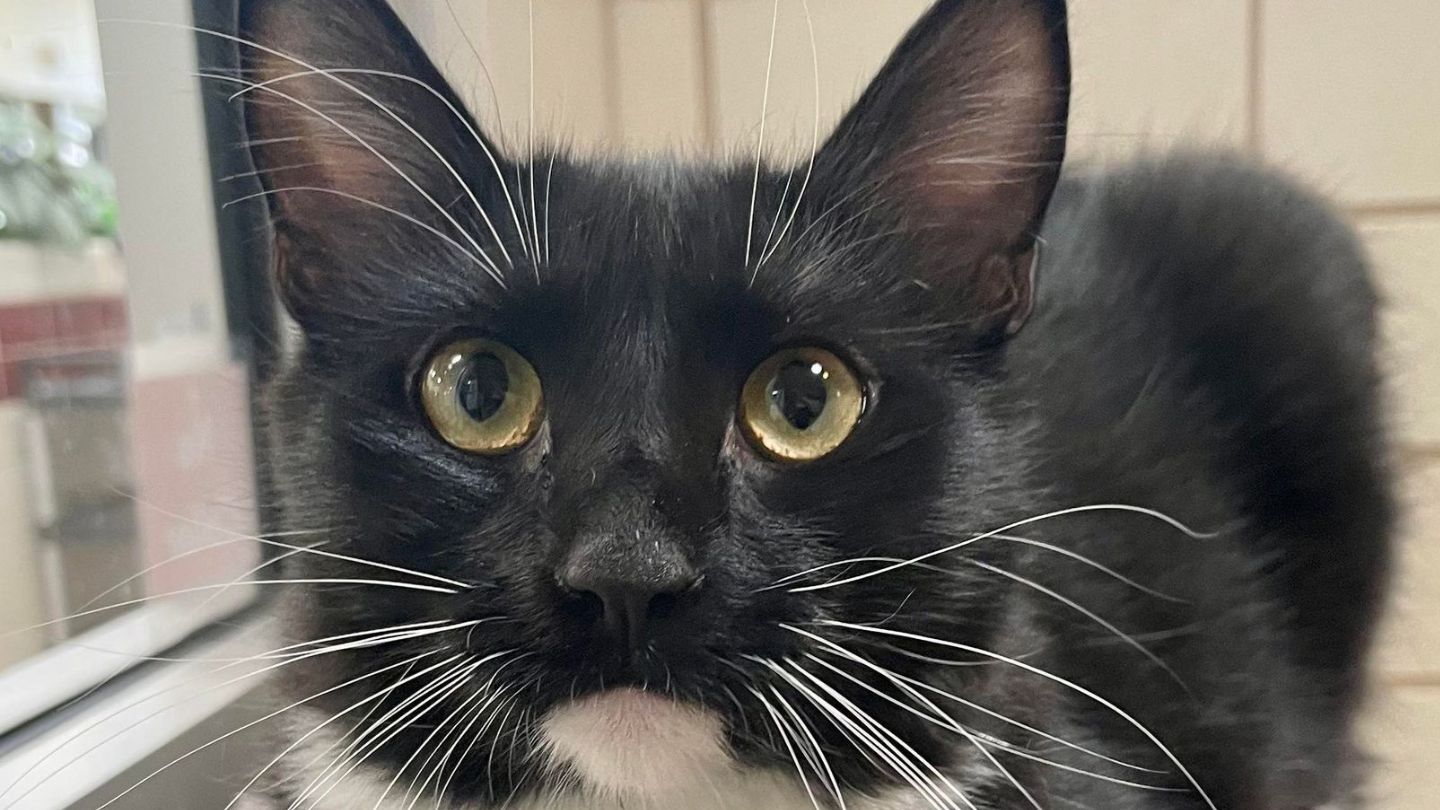 Help Venus find a home
Meet Venus, an eight-month-old cat. We've paid her Marin Humane adption fee. Read Venus's story and help us find her furever home.
Venus is just coming into her own at the shelter. She was previously paired with her brother (who soaked up the spotlight) and Venus just wasn't brave enough to shine by his side. As a single kitten, she is now starting to appreciate the attention lavished on her by our volunteers and staff. Venus is purry, loves petting and loves to play interactively with the wand toy. Everyday Venus is up in the window of her room and everyday she gets just a little bit braver, a little bit more social and a little bit more ready to take on the world.

Her foster mom has great things to say about Venus and how she has improved in foster: "Venus is a mellow, affectionate, and trainable kitten looking to find a forever home! Venus is a purring machine and will lean into your touch when you pet her, she is very affectionate.. She has a very sweet and mellow temperament. She would do well in a home with kids who would give her lots of attention or with another cat. In her foster home she lived with another cat and they got along well. Unlike some kittens, Venus was not overbearing and gave the other cat his space. This fuzzy tailed feline has demonstrated an unusual aptitude for training in her foster home. Her foster mom has taught her "touch", to bump her forehead into a closed fist in order to receive a treat, and it only took her one day to learn that. She seems like she would also easily learn other tricks if given the opportunity. Venus is a very intelligent and loving kitten who would do well with someone who would be able to challenge her intellectually and give her all the love and affection that she could ever want.
Call Marin Humane at (415) 506-6225 to arrange a visit with Venus.
Thanks to our Visa Credit Cardholders
Each year, at least 1% of our Visa Credit Card net income goes to support community groups like Marin Humane. Get your card today to shop smart and do good.