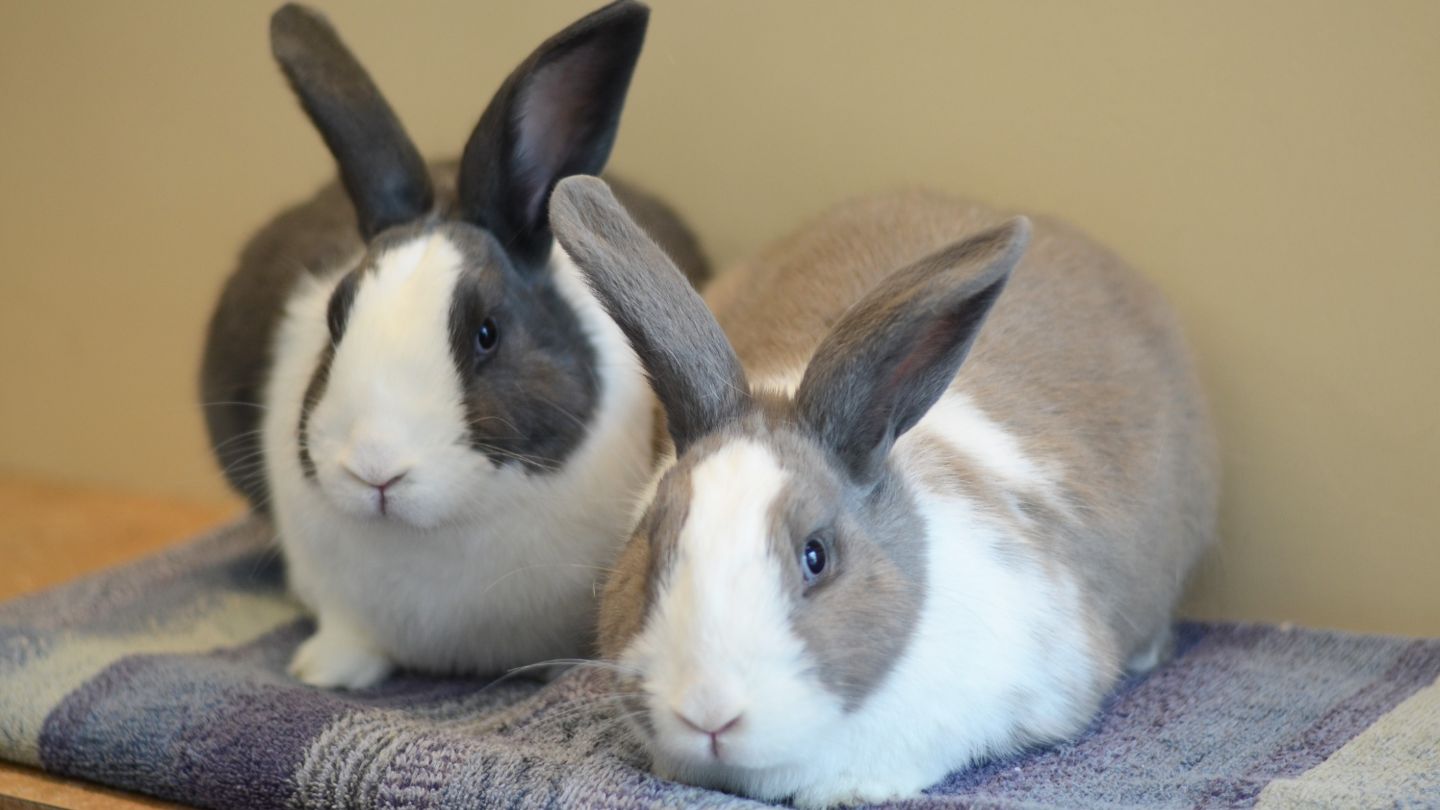 Bugs and Lola
Lola and Bugs came to the shelter because the landlord found out about them and told their family they could not keep them. Now this young bonded pair of bunnies are looking for a new home that is allowed to have rabbits. Both of these bunnies are curious, outgoing, have LOTS of energy (they are very young after all), do bunny zoomies and tolerate being held for short periods of time. (It's always best to socialize rabbits on the floor near them.)

At their foster home they settled in very quickly. They are both fine with the fosters two small dogs who are used to all sorts of small animals. They do like to explore different kinds of wire so it's best if their family wire proof as much as possible. (We can give you tips on that). Both are still a bit shy but we think as they get more settled in the foster home they will get more relaxed. Of the two, Bugs is a bit more outgoing. Currently they are free roaming bunnies and they love it!
Call Marin Humane at (415) 506-6225 to make an appointment to meet Bugs and Lola or send an email. We've paid their adoption fee.
Thanks to our Visa Credit Cardholders
Each year, at least 1% of our Visa Credit Card net income goes to support community groups like Marin Humane. Apply for your card today to shop smart and do good.