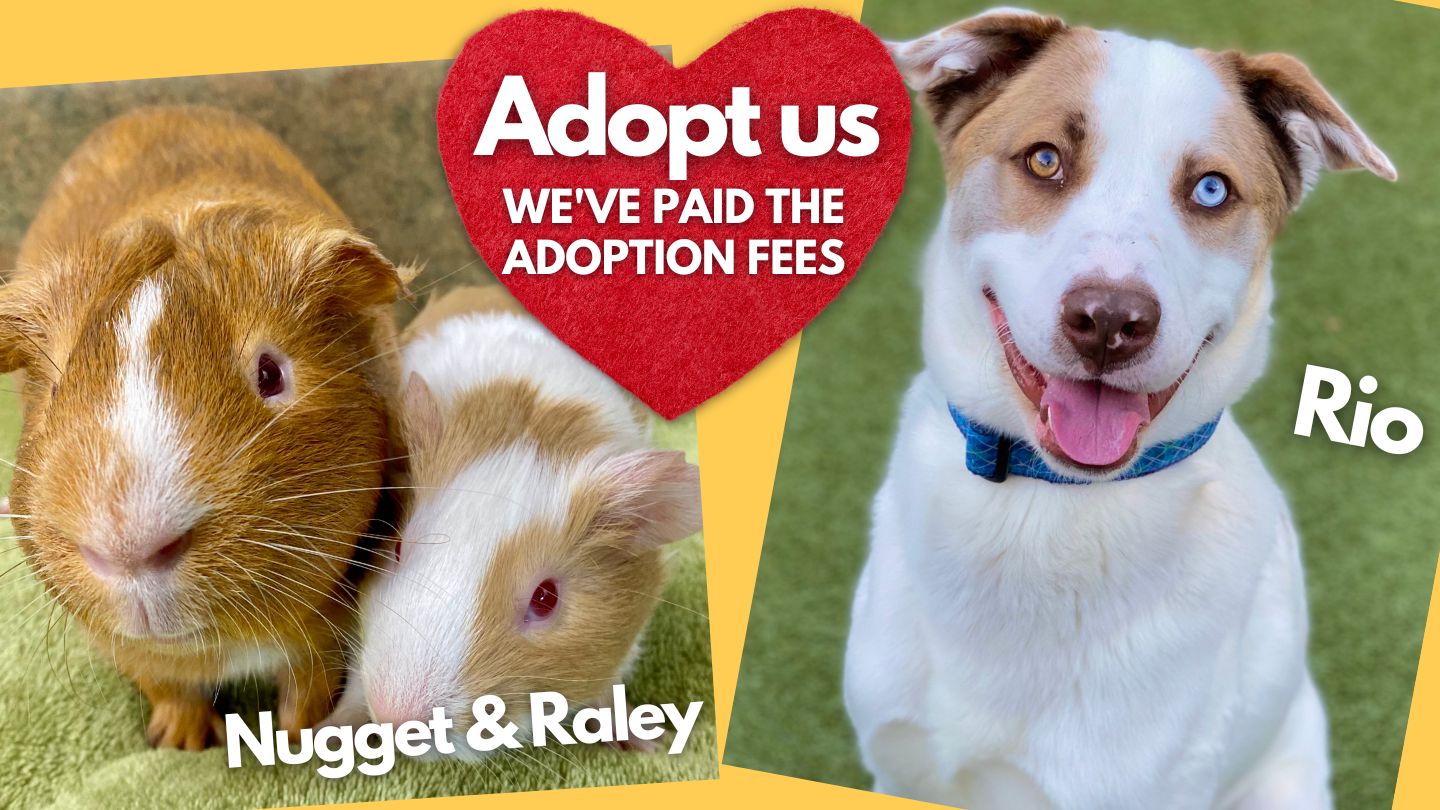 Help them find homes
Nugget and Raley haven't known each other long but they're already best buds! Nugget came to Marin Humane from an overfull shelter and Raley came from a recent litter. We're looking for a home that can take these bonded buddies.

Rio is a charming pup who is a sweet companion and an energetic goofball. He's very soft with people and even climbs into a lap. Rio is still young at 18 months so a lot of his goofiness is classic adolescent antics.
Call Marin Humane at (415) 506-6225 or e-mail them to arrange a visit.
Thanks to our Visa Credit Cardholders
Each year, at least 1% of our Visa Credit Card net income goes to support community groups like Marin Humane. Get your card today to shop smart and do good.