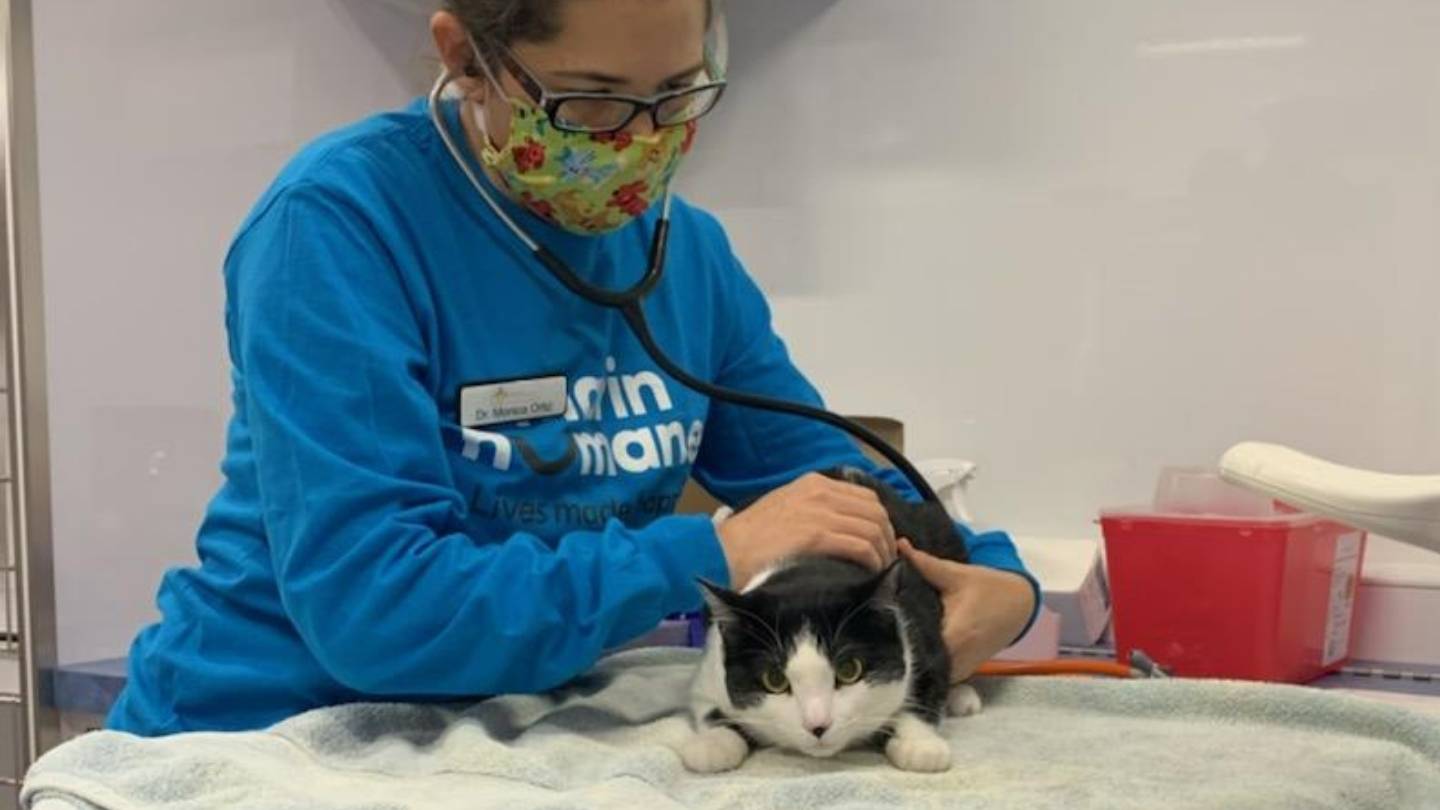 Supporting Marin Humane
Since 2010, Marin County Credit Union has been a supporter of Marin Humane's life-saving work to benefit Marin County's animals and the humans who love them.
We're proud to share information about Marin Humane's Pet Safety Net program which was established to serve Marin County pet guardians in need. The goal of this growing program is to keep loved pets well-cared-for at home. Participation is open to any low-income person who needs help to care for a companion animal, regardless of why. Many program clients are between jobs, experiencing illness or disability, or are facing other difficulties in meeting their pet's needs. This program represents a triple-win, as a pet to stays with its family, a family need not surrender a loved pet due to lack of resources, and Marin Humane need not invest limited resources to rehome a pet.
We thank our Visa Credit Cardholders, who make our donation to Marin Humane possible. Our Good Plastic program gives 1% of our Visa Card net income to important groups in Marin County.

Elesja Callaghan, Marin County CU President / CEO
In 2020 Marin Humane proudly served 356 participants with 366 pets, representing a 54% increase over 2019 figures. The most frequent request was for veterinary care, but Pet Safety Net also helped with Spay/Neuter, vaccinations and microchips, pet supplies, cat litter, and flea and tick products. In addition Pet Safety Net assisted with cat and dog behavior consultations, dog training classes, dog licenses and five pets were provided emergency boarding when their guardians were hospitalized.
At the onset of the COVID pandemic last year, Pet Safety Net began new partnerships with 13 Marin County food banks in an effort to ensure anyone in need had access to pet food. Some food banks were established and others were new pop-up pantries in response to COVID. Providing pet food increased significantly in 2020, as Pet Safety Net delivered an impressive 12,000 pounds of pet food to food banks not previously a part of their network.
In this time of need caused by COVID, Marin Humane has been able to greatly increase service to Marin County to keep pets and humans together. For information about Marin Humane's Pet Safety Net, please call 415-506-6255.