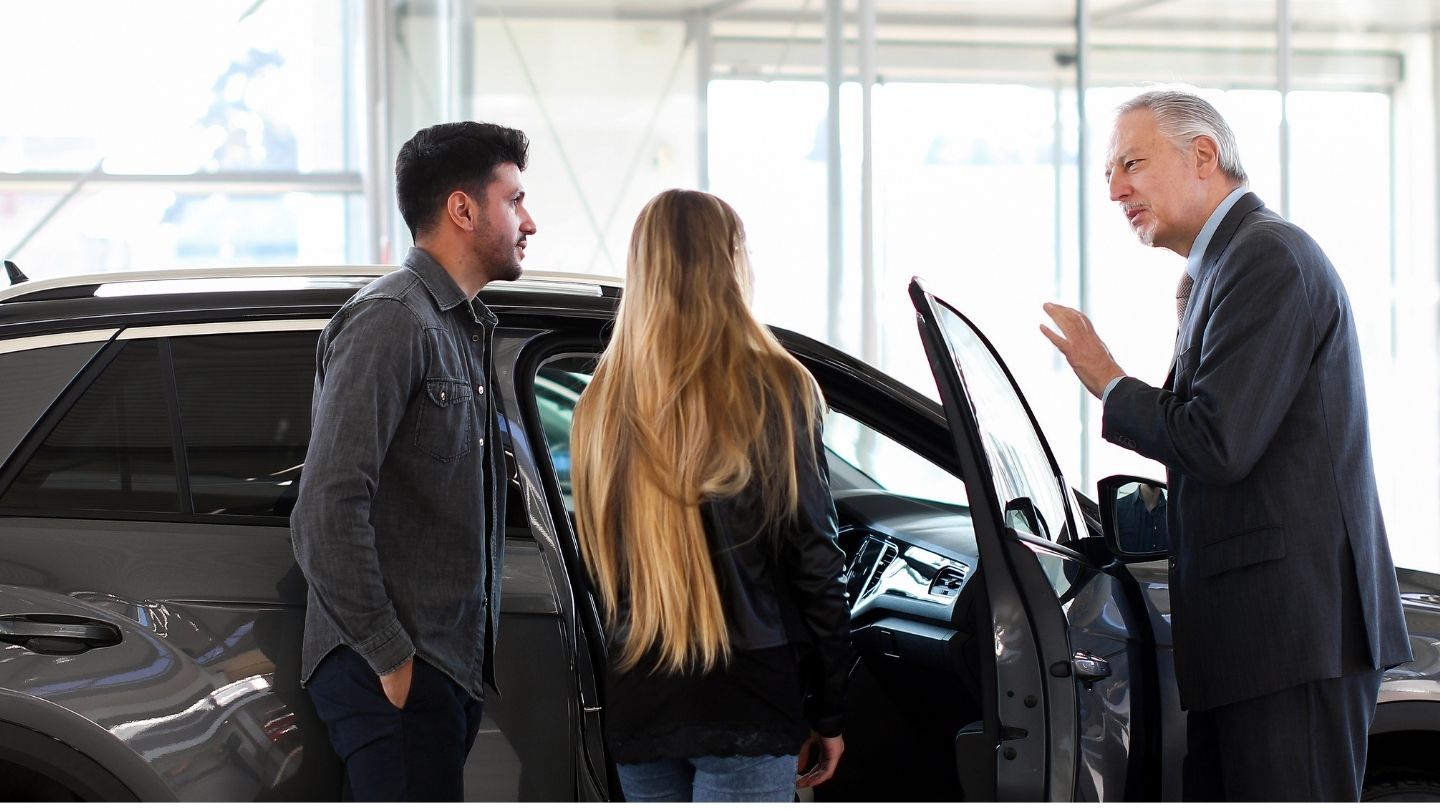 Question everything
Buying a car from a dealer? Our Lending Manager, Bryan Heagy, suggests reading the contract carefully.
"I'm seeing more and more dealer contracts including costs buyers didn't ask for," Heagy said. These include undercoatings, VIN etching, key replacement insurance, and paint protection coatings. "Unfortunately, once you sign the contract, you can be stuck paying for things you don't want or need.."
Don't rush. Take the time to review the dealer's contract line-by-line. "If you sign the contract without reviewing it, it's your word against the dealer's. And as you know, signed contracts are stronger than verbal agreements," Heagy said.
While negotiating with the dealer, take notes on fees, cost of vehicle, trade-in values, add-ons, extra costs and interest rates. Compare these notes to what is in the contract.
If necessary, ask the dealer to give you a quiet place to review the contract. Often, they'll try to rush you making it difficult or impossible to concentrate on what you're signing.
What to know when reviewing the vehicle sales contract:
Take your time
You need to give yourself time to review the sales contract. Don't leave this to the end of the day or right before the dealership closes. And while the sales contract is the most important of the documents you'll sign, it's often the last one they present to you. Don't let the dealer rush you. If possible, take a friend or family member with you to help review the contract.
Question everything
"Packing a contract" is adding items the buyer didn't approve or ask for. This can include oil changes, extended warranties, and protection packages. It's important to review contracts carefully and ask about EVERY charge or fee. If a salesperson says an add-on is free, is must be included on the contract and be designated as costing $0. If you see items or charges you didn't agree to, refuse them by marking through the item with an "X" and the word "refused" over them. If you're trading in a car, be sure the value printed in the contract is what you agreed on earlier.
Know your rights
In California, the Car Buyer's Bill of Rights requires the dealer to provide you with a written document with the price of specified items, including service contracts, GAP insurance, theft deterrent devices, and surface protections. Read more about this bill here.
Finally, review all of your personal information in the contract, including your name and address, to avoid any problems down the road.
California Lemon Law
The California Lemon Law (Civ. Code, § 1793.2 et seq.) protects you when your vehicle is defective and cannot be repaired after a "reasonable" number of attempts.
The Lemon Law applies to most new vehicles purchased or leased in California that are still under a manufacturer's new-vehicle warranty. Full-time active-duty members of the Armed Forces stationed or residing in California at the time of purchase or lease are protected by the Lemon Law even if their vehicles were purchased or registered outside of California. The Lemon Law also applies to used vehicles when they are still under a manufacturer's new car warranty. Any remaining time left on the warranty protects the car's new owner. Learn more here.
Trust a lender who's on your side
Always talk to us first for your loan. We're not-for-profit, with a long-standing commitment providing outstanding service and honest value to our members. Plus, we make it easy to set up your financing first. You'll know exactly how much car you can afford and what your monthly payment will be. And, if you want the security of Mechanical Breakdown Protection and Guaranteed Auto Protection, we offer the same coverage as dealers —but at much lower rates.