We saved Erik $43 a month on his Jeep
Is your resolution to keep more cash in your pocket? Do what member Erik did and start by bringing your dealer or bank auto loan to Marin County CU. According to our Lending Manager Bryan Heagy, "I think people are really surprised how much we can save them and how little effort it takes to do." On average, we've been saving members $100 a month on their auto loan.
Grab your statement, give us a call
Have your current statement and call us at 415-499-9780 and we'll run the numbers for you.
You can also apply online here.
---

A low rate and no annual fee
Make 2021 the year you choose a credit card that has the lowest rate and shows off our beautiful locale. Our Visa Credit Card has it all:
Low rate of 10.15% Variable APR
NO Annual Fee
NO Balance Transfer Fees
Use this card to support Marin County nonprofits
Every time you use our Visa Credit Card, we make a donation to great local non-profits like Marin Humane.
Apply Now for our Visa Credit Card
---

Get your kids off to a strong start
Help the kids in your life get off to a strong financial start by opening Kirby Kangaroo Savings Club accounts for them.
We deposit the first $5 for the child and they'll enjoy earning prizes as their balances grow. Open accounts for your kids, grandkids, nephews and neices up to age 12. Learn more here or give us a call to open accounts.
---
Free Webinar for Marin County CU members
"Don't Breathe on Me!" The Value of Life Insurance During the Covid Pandemic
Presented by Tony Delumen, CLTC, Financial Services Professional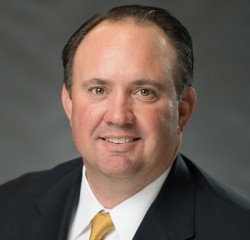 MassMutual Northern California
True North Financial Group
Date: Thursday, February 11, 2021
Time: Noon to 1 pm
Topics covered:
How to increase retirement income by 10-20%.
How to make make life insurance an additional asset to your overall financial plan.
How to calculate how much insurance coverage you really need.
NOT A BANK OR CREDIT UNION DEPOSIT OR OBLIGATION * NOT FDIC OR NCUA-INSURED * NOT INSURED BY ANY FEDERAL GOVERNMENT AGENCY * NOT GUARANTEED BY ANY BANK OR CREDIT UNION MAY GO DOWN IN VALUE
Securities and investment advisory services offered through registered representatives of MML Investors Services, LLC, Member SIPC (www.SIPC.org) OSJ Office: 3003 Oak Road Suite 250 Walnut Creek, CA 94597. (925) 979-2300. SOC7695_Delumen 220 License OD47382
CRN202212-276216
---