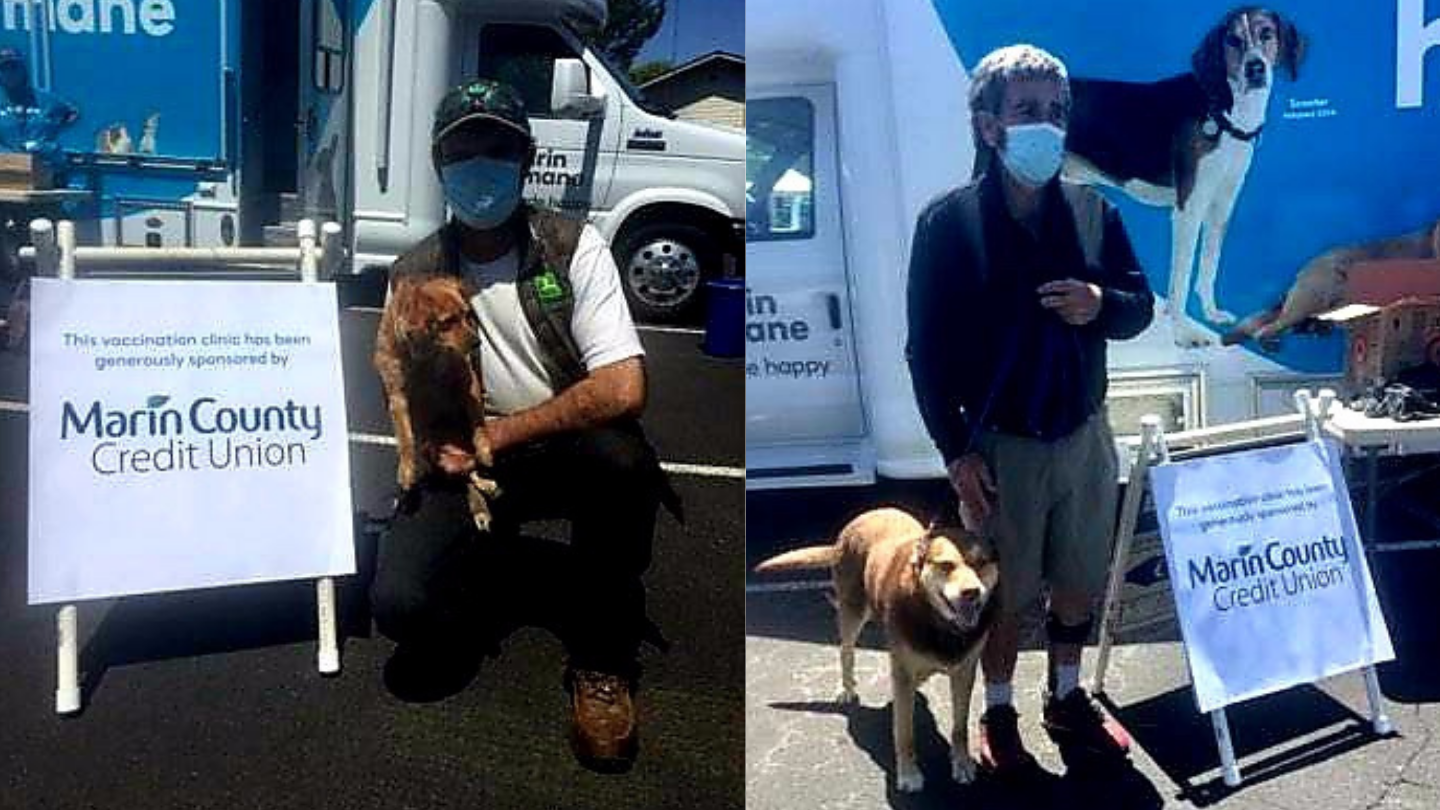 Proud to help
Marin County Credit Union was proud to sponsor Marin Humane's second Free Mobile Clinic held at the West Marin School in Point Reyes Station.
These mobile clinics are a great way to get much-needed services in to all communities and to help make access equitable. The clinics offered free vaccinations, as well as microchips, flea prevention medicine, dog licensing and food for dogs and cats.
Making sure everyone in our community has equitable access to care is very important to us. We're so proud to help ensure all animals in Marin County receive such wonderful care and appreciate Marin Humane making this happen.

Elesja Callaghan, Marin County CU President / CEO
This sponsorhip was made possible by our Good Plastic Donation Program. Every time a Marin County CU Visa Credit Cardholder uses their card, 1% of the credit union's net credit card income is donated to Marin County community organizations. We thank our members for their support of this program that helps our communities thrive.